News
30 Million Safe Man Hours Without LTI
Managing safety is never an easy task, and unless you have a 100% committed management to QHSE, it is almost impossible to get positive results. March 20th 2017 marked a milestone in Olayan Descon's history by achieving a remarkable 30 Million Man-Hours without any Lost Time Injury (LTI). We take immense pride in appreciating our skilled, technical & brilliant workforce that remains committed to carrying out safe work practices while maintaining their quality of workmanship at the same time at every project assigned to them. All employees worked in union to achieve this target and we are happy to dedicate this success story to them. While we appreciate and congratulate the frontline task force, the laborers, the execution team, workshop personnel and project drivers who are the key asset for our projects; we also would like to congratulate each and every back office staff who provides the critical backup support needed to maintain our niche in the market.
Congratulations to you all! Keep putting safety first. With God's help, our projects are all set to continue with same commitment of "Safety First" culture and we shall soon achieve a higher target breaking previous records.
Thank you again for everyone's support and commitment to incident-free operation!
Project: Piping & Structure Works for Plant 3 & Plant 4 Flare Upgradation Project
Client: Ar-Razi (SABIC)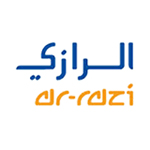 Being a dependable contractor with vast technical experience, Olayan Descon is proud to be working closely with Sabic E&PM team at Ar-Razi petrochemical plant, Jubail for a major modification job since December 2015. Scope of work includes procurement and construction of a flare network & piping for Plant-III & IV, including erection of independent flare riser at derrick of Plant-V. Targeted completion is end of 2017.
Project: EPC LSTK Replacement of TEG & DEG Product lines from Sharq to Sabtank
Client: Sharq (SABIC)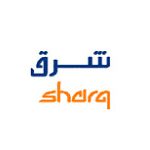 After intense technical evaluations and scrutiny, Sharq expressed their assurance on Olayan Descon & awarded a pipelines replacements job in February 2016. It is a long duration EPC LSTK job involving design & engineering, procurement, demolition of existing SS pipelines, construction of new SS pipelines (8" & 3") from Sharq to Sabtank at King Fahad International Port (KFIP) in RC corridor. Scheduled completion is August 2017.
Project: VBU Shutdown (Nov-2016)
Client: Saudi Aramco Shell Refinery Company (SASREF)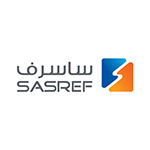 SASREF showed its confidence in Olayan Descon by working hand-in-hand during critical mega turnarounds. ODICO supported SASREF's management team to successfully complete their mega turnaround jobs of different units in the month of November 2015 and March 2016. The job involved maintenance of a large number of static equipment (heat exchangers, columns, vessels, furnaces, ejectors, sulfur pits, cooling tower, tanks), overhauling of valves, numerous piping spool fabrications and their installations. ODICO had the privilege of being a major contractor for this turnaround and achieved great appreciation from SASREF management. We are proud to support our clients during critical shutdown jobs.
Project: Ethylene Turnaround (May 2015)
Client: Saudi Petrochemical Company (Sadaf)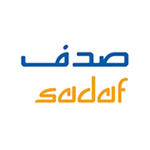 Having a solid reputation as a prime contractor, Sadaf awarded an Ethylene Turnaround job to Olayan Descon in May 2015. Olayan Descon's technical experts worked hard for many months to secure this major mechanical turnaround. The assignment includes maintenance of various equipment (Exchangers, Vessels, Columns, Valves, Tanks, Compressors, Turbines, De-super heaters, Ejectors, Filters), installation of heat exchangers and numerous piping fabrication & on-site installation works. The job was successfully completed as scheduled during turnaround in Q1 2016 and with high accolades.
Project: PWHT Of AGR/AGE Amine Regenerators @ Fadhili Gas Program
Client: Amec Foster Wheeler (UK)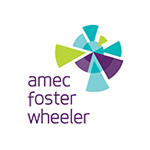 Flagship Project: Amec Foster Wheeler has signed a contract with Olayan Descon to work on design, procurement & fabrication & logistical support for 13 Nos. Flare Stacks at Fadhili Gas Plant. This project is the single largest manufacturing project of its kind in the history of our organization involving complex state-of-the-art fabrication techniques & heavy-duty logistics movement upto site. Work is well under way and scheduled completion is 2018.
Project: 5-years Long Form Maintenance Works @ SADARA
Client: Sadara / Saudi Aramco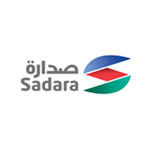 Olayan Descon is proud to expand its portfolio in the field of plant maintenance & support to plant's site team by signing a long-form contract with SADARA, Jubail-2 which expresses the client's confidence in us. Our support includes providing highly skilled manpower to support our client's mechanical, electrical & instrumentation maintenance works.
Project: Construction of Tank Farm @ Integrated Gasification Combined Cycle (IGCC) power station, Jazan
Client: SAIPEM / Technicas Reunidas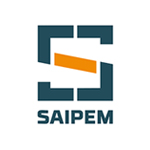 Having confidence in Olayan Descon's capacity to deliver, the award of Construction of Tank Farm @ IGCC by SAIPEM / Technicas Reunidas is a profound example of our pledge to deliver premium project management solutions to our clients with quality products as per client specifications even at remote locations & sites.